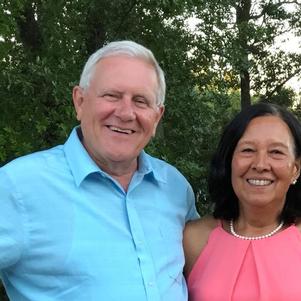 Tony Weits
​Hi, my name is Tony Weits, I live in Grand Rapids, MI and I'm the GARDENWORLD Sales Representative for the great state of MICHIGAN.
I have more than 30 years of experience in the horticulture industry, both retail and wholesale. I promise to do everything in my ability to help you be successful. Let me show you how you can generate more sales and profits growing our quality plants.
Besides being an avid gardener and photographer, I also love sharing my knowledge with my customers, their staff and the end consumer. Seminars and customer presentations are one of the ways I do this.
I have years of 'hands-on' experience growing most perennials, bulbs, water plants, succulents & cactus and many tropical plants. Let me help you too!
My wife, Shirley and I have three grown children and their spouses, plus 7 grandchildren all of which is a huge blessing in making our lives full and happy!
Please call me anytime; I'm here to help you!
Some of My Favorite Plants: