Ground Covers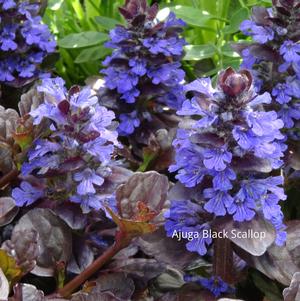 Growing Colors™ offers a wide assortment of ground covers that can be used for mass plantings or for interplanting with perennials. These plants are available in 2.5" pots, packed 40/tray, and will be shipped dormant. Ground Covers can be sold in 2.5" pots as a promotional or volume item, or transplant into quart/gallon containers.
The Growing Colors™ program includes these ground covers:
Aegopodium (Snow-on-the-Mountain)
Ajuga (Bugleweed)
Alchemilla (Lady's Mantle)
Asarum (Ginger)
Ceratostigma (Plumbago, Leadwort)
Convallaria (Lily of the Valley)
Delosperma (Hardy Ice Plant)
Galium (Sweet Woodruff)
Houttuynia (Chameleon Plant)
Lamium (Spotted Dead Nettle)
Liriope (Lily-turf)
Pachysandra (Japanese Spurge)
Sagina (Irish Moss)
Sempervivum (
Vinca (Periwinkle)
No Matches
We're sorry, but there are currently no plants in our system with Botanical Name beginning with R .
You may want to try again and reduce the number of characterisitcs you selected.