Ground Covers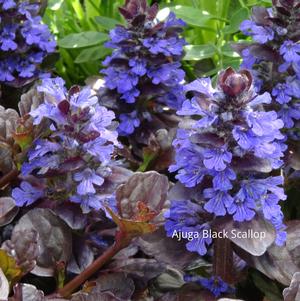 Growing Colors™ offers a wide assortment of ground covers that can be used for mass plantings or for interplanting with perennials. These plants are available in 2.5" pots, packed 40/tray, and will be shipped dormant. Ground Covers can be sold in 2.5" pots as a promotional or volume item, or transplant into quart/gallon containers.
The Growing Colors™ program includes these ground covers:
Aegopodium (Snow-on-the-Mountain)
Ajuga (Bugleweed)
Asarum (Ginger)
Ceratostigma (Plumbago, Leadwort)
Galium (Sweet Woodruff)
Houttuynia (Chameleon Plant)
Lamium (Spotted Dead Nettle)
Liriope (Lily-turf)
Pachysandra (Japanese Spurge)
Sagina (Irish Moss)
Veronica (Speedwell)
Vinca (Periwinkle)
No Matches
We're sorry, but there are currently no plants in our system with Botanical Name beginning with R .
You may want to try again and reduce the number of characterisitcs you selected.