Succulent 'Premium Collection E'
Sold Out
Succulents have become very popular in recent years due to their vibrant foliage, low watering needs, and interesting textures. Most varieties require well drained soil and will thrive in a warm, sunny spot. They make fabulous container plants for a deck or patio and are easy to grow with little maintenance.
· Echeveria Perle von Numberg
· Crassula Gollum
· Ledebouria socialis
· Portulacaria afra Variegata
· RhoeoTriolor
· Sedum Nussbaumerianum
Recommended Substitution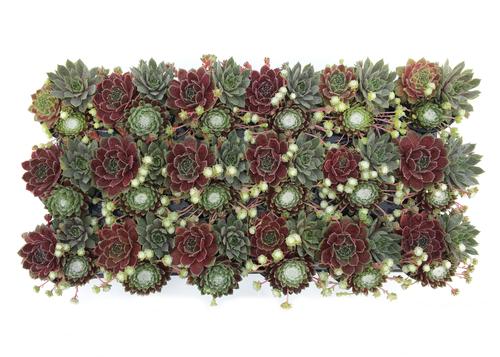 Hens & Chicks
Chris Hansen's collectiable Chick Charms® are available in trio collections. Selected to offer year-round color with the best eye-catching combinations.
More Info
Item #
Pack

Size

Avail Units
Avail Plants
4650517

72
72 Cell


*Ships 02/01 - 07/05

SOLD OUT
SOLD OUT
Login for Pricing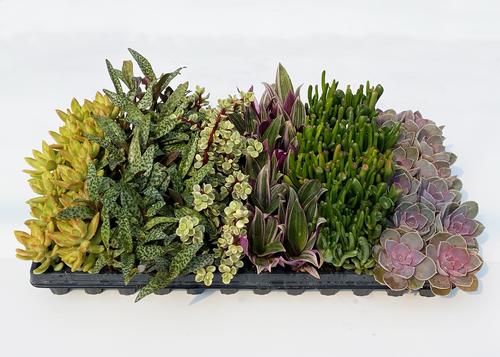 Attributes
| | |
| --- | --- |
| • | Ground Cover |
| • | Small / Miniature |
| • | Good Container Plant |
| • | Drought Tolerant |
| • | Edging |
Season of Interest (Flowering)
Season of Interest (Foliage)
| | |
| --- | --- |
| • | Late Spring / Early Summer |
| • | Fall |
Additional Information About Succulent 'Premium Collection E':